Kurt Hester Speed Training Coach and Stephen Freeman "Chasing the Boston Marathon"
Kurt Hester of theDominant1 Speed Training talked about his history growing up in Louisiana.  Developing into a coach and the price each coach must pay in order to be successful. And lastly, how to locate a great coach when you see one.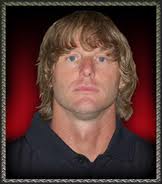 To listen to the complete show, click here
To connect to Kurt Hester, click here
Kurt Hester's Bio:
Kurt Hester serves as D1's director of training. In addition, he is an active strength and speed consultant for Florida State, Tennessee, Illinois, Ole Miss, Alabama, Nicholls State, Grambling State and Miami. Prior to D1, Hester ran and owned HS2 Athletic Performance in New Orleans, where he turned out more than 400 collegiate scholarship athletes and trained more than 50 NFL Draft picks. He also trained numerous MLB Draft picks, high school All-Americans, state championship teams and collegiate national track & field finalists. A graduate of Tulane University, Hester was inducted into the Strength Coach Hall of Fame, and he holds certifications from the National Strength and Conditioning Association, United States Weightlifting and the Speed, Agility and Conditioning Association.
In the second half, Stephanie Freemen joined the show to talk about how she overcame a severe car accident to run marathons.  She was in a coma for 2 months and in a wheelchair for 4.  Stephanie was told that she would never walk again, let alone run marathons.  She is now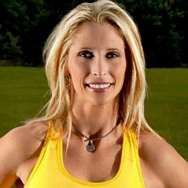 pursuing the goal of finishing the Boston Marathon.  She is 20 minutes off the time needed to qualify.
Click here to here to listen to her story of overcoming obstacles.
For more information on Stephanie Freemen, click here