The Dominant 1 Scholarship Program and Speed for Football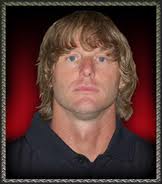 Kurt Hester developed his vision for granting scholarships to athletes through hard work and training.  He is looking to find the next Rudy Ruettiger and grant him a $50000 scholarship.  Check out thedominant1 website for more information on how you can get involved.
Secondly, he broke down speed for football and it does not include the 40 yard dash.  He mentioned Triphasic Training by Cal Dietz as one potential method of developing speed in the game, rather than in a straight line.
For the complete interview, click here.