How to Properly Recover During and After Workouts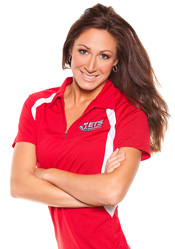 Great talk about recovery during workouts and after.  Performance Coach Jill Magee of ETSGym simplified a complex subject that pros to high schoolers can apply to their training.
Recovery is not as simple as it would seem, but there are some simple things you can do to make sure your body is recovering the way it should.
For the complete interview, visit here
Fore more information on Jill Magee, visit here