Tracy Lynn Bezeau of Pigskin Lipstick Talks Life Outside of Football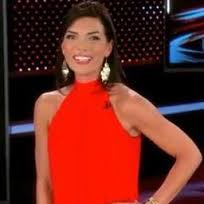 Tracy Lynn and Stephen explored the area of women and pro football. But not in the way you would expect.  We talked about "sports divorce", helicopter parenting and control freak parents. And lastly, how to build strong, stable, real young people who can handle life.
They are all related to one another.  You are going to have to listen to the show to find out how.  The show might be the one that will wake you up to reality or will make you really upset.
For the complete appearance, visit here.
Tracy Lynn Bezeau Bio Information:
Talk show co-host / internet radio co-host and producer for "Outside the Pocket with Damon Allen" which is a radio talk show based on health & wellness, sports & entertainment from the inside out and we are not afraid to step out of bounds.
From Parenting to Home, Fashion to Sports and Fitness to Entertainment Tracy Lynn covers a wide range of programming and events.
For more information on Tracy Lynn, visit her website.