Social Myths in Sport Debunked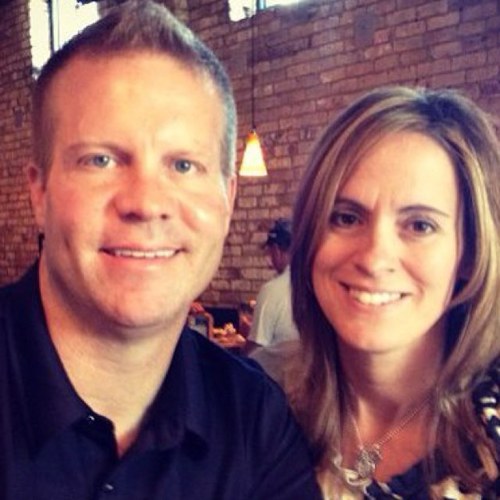 Pastor Nate Ruch of Emmanuel Christian Center joined Stephen McCarthy of The McCarthy Project to discuss sports, on and off the field of battle, and debunking the myths surrounding elite performance in Christ.
Some of the subjects covered:
1.  Tim Tebow and his role as a Christian in today's NFL.
2.  On the field, do you compete or do you just serve other people?
3.  Off the field, what is the proper role of sex in relationships?
4.  Should Christians take sponsorship money from organizations that do not stand for biblical principles?
5.  What is a double-standard and the proper viewpoint of pro athletes who may act differently than Christians think they should.
The complete interview will air November 13th at 9:00am cst.
For Pastor Nate's interview only, click here.
Follow Pastor Nate at @nateruch or visit Emmanuel Christian Center's website for more information on his church.
A loving husband of wife Jodi and proud father of four, Pastor Nate Ruch gives voice and direction to the ministry of Emmanuel. As lead pastor, he sets the tone for the Emmanuel family and helps guide the church through the seasons of life. He also preaches on Sundays and facilitates a Wednesday night prayer service.
A native of Michigan, Nate relocated to the Twin Cities to study at North Central University. There, he met Jodi and graduated with a license to pastor. Nate also holds a MA from Bethel University.
Nate's resume highlights over twenty years of faithful public service. As a former Emmanuel youth pastor, he led one of the largest youth groups in the state of Minnesota. Nate also mentored dozens of leaders, who have since gone on to their own ministry ventures.
Following his pastorate, Nate served as a professor and later a VP-level administrator at North Central. In 2013, Nate accepted Emmanuel's offer to become the third senior pastor in the fifty-plus-year history of the church.
Nate's passions include family, travel, leadership development, coaching his sons' youth sports teams, Starbucks coffee, and the University of Michigan Wolverines' football program.