If you are looking for an afternoon of adventure, The McCarthy
Project is ready to help you test your limits. Join us for a fun outdoor experience:
Outdoor Climbing Only: 3 hours on the high and low ropes challenge course.
• $80 for three hours of outdoor rock climbing for one
• $160 for three hours of outdoor rock climbing for two
• $320 for three hours of outdoor rock climbing for four
Location:
Camp Eden Wood
6350 Indian Chief Road
Eden Prairie, MN 55436
612-741-0982
Rock Climbing and Zipline: 3 hours on the high and low ropes challenge course, as well as, up to 4 zip lines.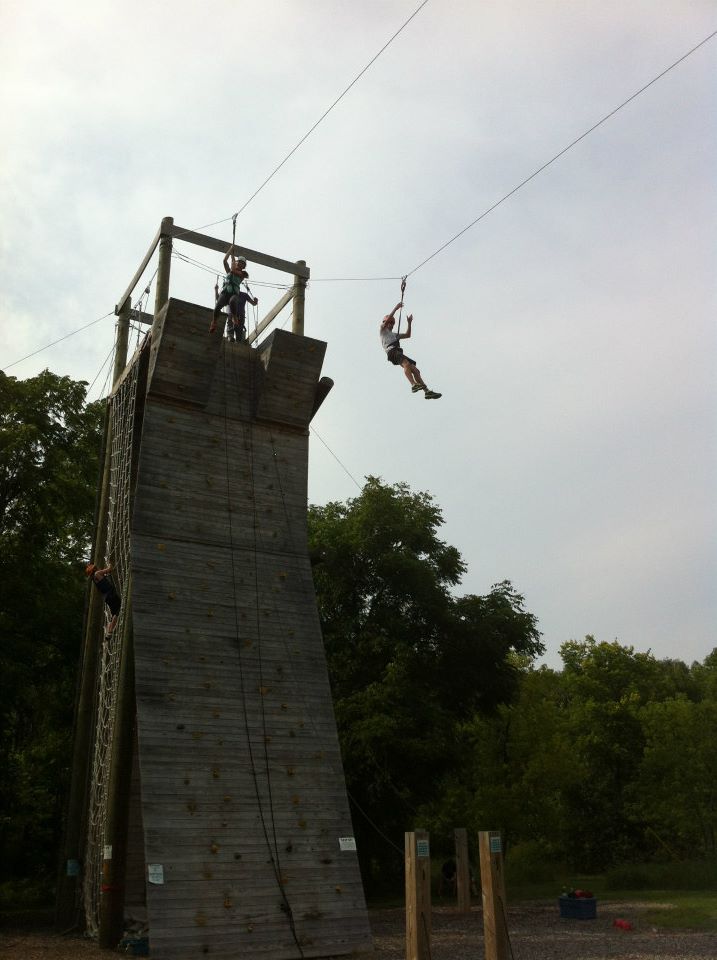 • $110 for three hours for one
• $220 for three hours for two
• $400 for three hours for four
Location:
Uncle Fogy Nature Center
10454 108th Street Nw
Annandale, MN 55302
612-741-0982
Climbs include: Cargo Net, Flat Climbing Wall, Incline Wall, Donkey Kong, The Giants Ladder, and X-Climb.  The McCarthy Project provides all needed gear and will train first-timers on-site before they climb — so no prior experience or certification is needed to participate.
Each session is by appointment only, we do not have traditional retail hours with staff on site available for walk-ups.
For additional questions or information, contact Stephen McCarthy at 612-741-0982. Group discounts available.
Feedback from customers:
Thanks again my group had a great time yesterday!, Katie, September 13, 2015
Be sure to bring your own water and snacks, August 02, 2015
Great bonding and teamwork experience — Instructors were amazing and provided excellent encouragement! Tons of fun!, July 11, 2015
Dear Steve and Crew,
I want to tell you how much I appreciate your help in accomplishing my desire to try zip-lining! I was on the lung transplant list at the U. of MN. fifteen years ago, but I decided to forego the transplant when the time came. The thought of spending the rest of my life taking anti-rejection meds and all the attending protocols didn't appeal. It hasn't been an easy fight back, but today was an affirmation of my decision and a truly awesome experience! I'll be 70 this November and I'm looking forward to a few more good years! Thanks again for your help – you're terrific!,  Pat  p.s. (can't wait to show the Dr. the pics!)
June 19, 2016
We had a great time. It was hot, but fun. Bring plenty of water!, July 11, 2015
Great afternoon of fun! Excellent instruction with great gear, June 27, 2015
AWESOME instructor!!!! Lots of FUN!!!!! January 25, 2015
Important Information for Attendees:
1.  Each session will start with safety and climbing/gear instruction, with that said, the best case scenario is to arrive approximately 15 min before the start time. Bring a copy of your waiver for each participant. Lastly, the zipline is located in the woods, so pack plenty of water and snacks for the session.
2.  If you do not receive email confirmation of your reservation, you should assume that you are not added to the attendee list or the session has been cancelled and re-attempt to contact myself via email or a phone call.
3.  Verify the location of the session, the majority are scheduled at Uncle Fogy Nature Center in Annandale, MN.  If in doubt, contact us immediately to avoid arrival at the incorrect location.
4.  When you arrive at Uncle Fogy, you will need to take a right into the nature center and park in the lot on the right.  Then follow the road all the way to the back of the property to the zipline tower.  FYI, if using Google maps, it will bring you to the left side of the road, which is Camp Friendship.  Uncle Fogy is on the opposite side of the road about a 100ft to the east of the Camp Friendship parking lot.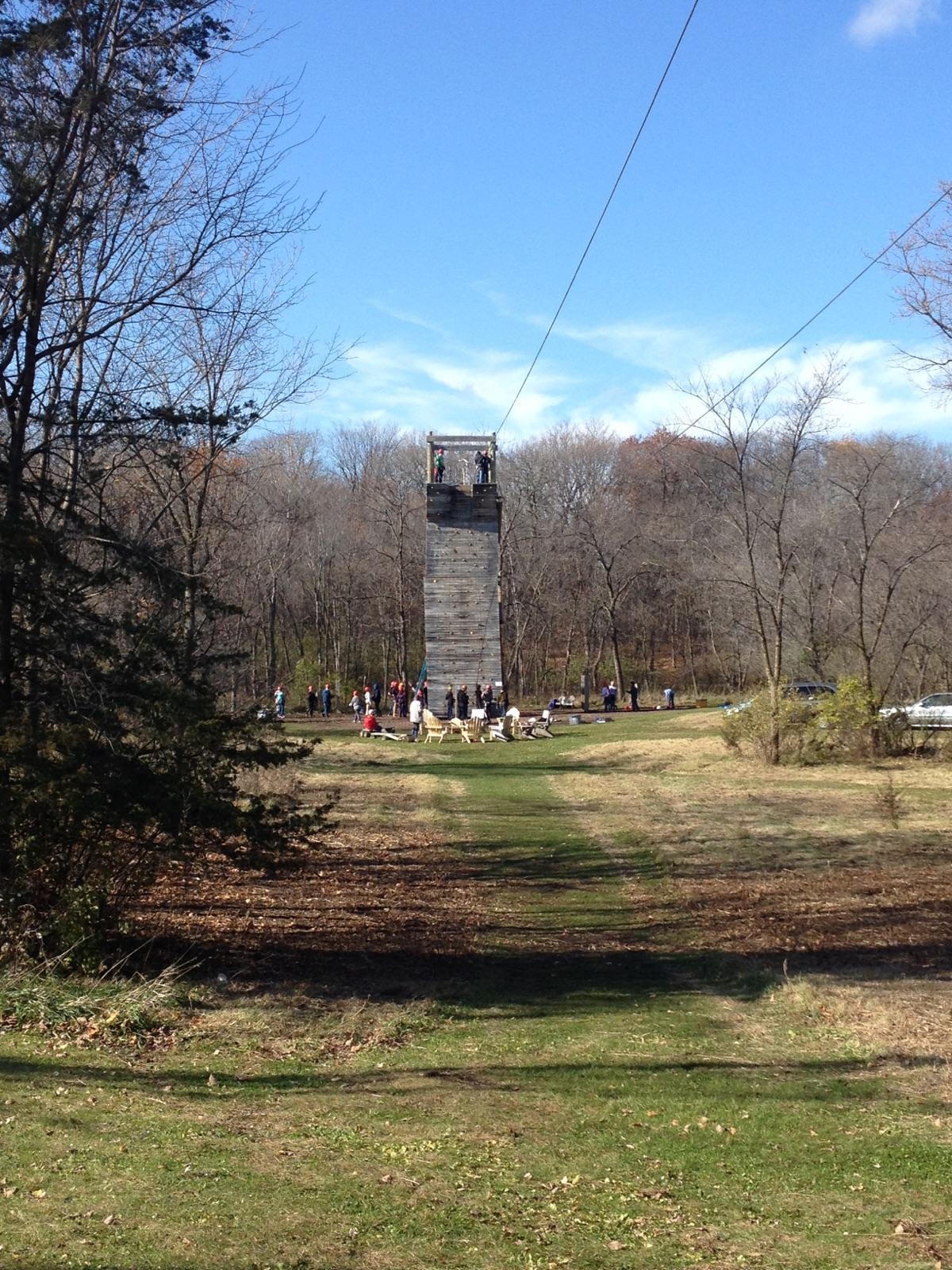 5.  Weather related questions.  The general rule of thumb is the session will not be cancelled unless lightning is present.    In the case of a cancellation, we will contact you as soon as decision is made, at that time, we will reschedule.  If bad weather arrives during the session, we will delay the session and make a decision based on the circumstances of the day.
For additional questions or information, contact Stephen McCarthy at 612-741-0982.