Five Star Basketball in Minnesota on May 18th
The McCarthy Project is pleased to announce that Five Star Basketball will be running a one day skill development camp for boys and girls on May 18th.
Five Star started in 1966 with the mission to provide a way for young people to learn how to play the game of basketball.  Elite coaches, players and personalities endorse Five Star Basketball: Dick Vitale, Rick Pitino and Hubie Brown.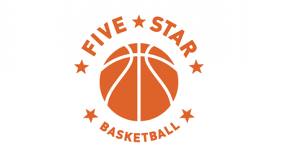 " The camp changed how I felt about the game of basketball and my future. It was a turning point in my life." Michael Jordan commented on Five Star Basketball camps.
Players who have come through Five Star:  More than 400 Five-Star participants have played in the NBA, this includes Michael Jordan, Lebron James, Carmelo Anthony, Dwyane Wade, Vince Carter, Alonzo Mourning, Grant Hill, Elton Brand, Rip Hamilton, Ron Artest, Patrick Ewing, Moses Malone, Ben Gordon, JR Smith, Kevin Martin, Chris Paul, Raymond Felton, David West, Jarrett Jack, Steve Blake, David Lee, Kevin Durant as well as countless current players and projected NBA draft picks.
Saturday, May 18th, 2013
Minnehaha Academy
9am to 3pm. 1 hour lunch break
Athletes may arrive at 8:00am. Concession stand will be available
Cost is $75.00 per player.  Group discounts available.
For questions or to register, contact Stephen McCarthy from The McCarthy Project at 612-741-0982 or email at mccarthy@themccarthyproject.com.
All major credit cards accepted.  Payment in-full due prior to camp. Refunds will be issued up till 30 days before camp.