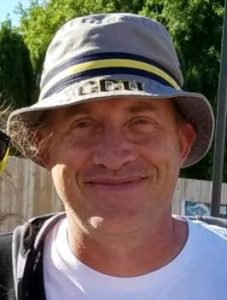 Stephen McCarthy, Director of The McCarthy Project and ProjectU Showcases.  Since 2001, Stephen has researched and developed innovative training and skill development techniques specific for sport. At The McCarthy Project, he has prepared over 15,000 youth, high school, college and pro athletes over a span of 18 years. He has trained players who have played the following professional sports: NBA and NHL. He has developed over 150 college athletes within the sports of basketball, indoor and beach volleyball, soccer, swimming and hockey.  Past coaching stints include several local high schools, as well as, St. John's University.  The McCarthy Project Volleyball Club started in 2014.  Currently, Stephen is a USAV certified official, a USAV Beach Impact and BCAP I certified volleyball coach, a member of AVCA and JVA, as well as, a certified personal and fitness nutrition trainer with a degree in Liberal Studies from St. Cloud State University.
Key Influencers

Jason Colvin is all about the outdoors, experiential learning and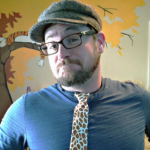 environmental awareness. He has been guiding individuals through outdoor leadership adventure trips, challenge courses and environmental education for many years. He earned Association of Challenge Course Technology Certification (ACCT) after training in high ropes facilitation and course management. He has a B.A. in fine arts and spent two years as a studio artist before breaking through to the world of outdoor learning and adventure.
Dr. Josh Sandell, D.C., DACBSP, A.T.C., C.S.C.S., Director of Orthology. He attended undergraduate school at University of Minnesota Duluth and holds Bachelor of Science degrees in Exercise Physiology and Human Biology. He is a licensed Doctor of
Chiropractic and earned his diplomate in Sports Medicine from the American Chiropractic Board of Sports Physician (DACBSP) He has pioneered innovative treatment methods that rapidly resolve injuries, restore function, and improve performance. He has built a highly successful practice around solving the medical needs of his clients. He was selected as the official USA chiropractor at the 2010 Winter Olympics. He currently serves as a sports medicine advisor to some of the country's foremost sports training facilities, clinics, NFL agencies, and health care organizations. His list of clients includes NFL, MLB, NHL and Olympic athletes from around the country and the world.
Cal Dietz has been the Head Olympic Strength and Conditioning coach for numerous sports at the University of Minnesota since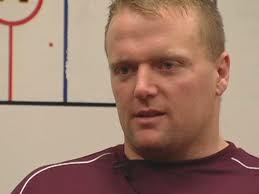 2000. Since Dietz's return to Minnesota he has developed the Strength and Conditioning Programs and over seen the daily progress in Men's Hockey from 2000-present, Men's' Basketball from 2004-2010, Women's Hockey from 2003-present, Men's Golf from 2000-present, Women's Golf from 2006-present Men's Swimming from 2000-Present, Track and Field from 2000-present, Baseball from 2000-2007, 2010 -present, and Wrestling from 2000 to 2004. During his tenure, Dietz has trained: a Hobey Baker Award winner, two Big Ten Athletes of the Year, athletes that have achieved 400 All-American honors, 29 Big Ten/WCHA championships teams and NCAA Team Champions, and 13 teams finish in the top four in the nation. He has consulted with Olympic and World Champions in various sports and professional athletes in the NHL, NFL, NBA, MLB, and Professional Boxing.