Here is a list of the 6 major areas to focus your time and effort to develop your speed on the ice with off-ice hockey training.
1. Strength Training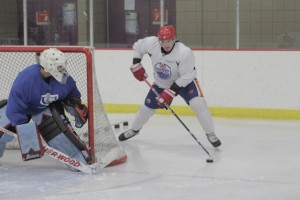 2. Speed Training
3.  Coordination Training
4.  Cardio
5. Flexibility
6. Off-ice drills
Check out stack.com for more details around each one of these areas.
Remember a consistent, systematic development is better than chasing the new fad.