Sauce Hockey and NFL Draft
Eric Kleineck of Sauce Hockey talked Hockey Branding, Chris Murray of Imani Sports on NFL Draft
Eric Keineck, founder of Sauce Hockey, joined us to talk about his company and they started. In 2009, Brett Beckfeld and Eric Kleineck started with a name, 6 tshirts and 2 hats. Since those humble beginnings, Sauce Hockey has become an international brand with a reach outside of hockey into traditional retail markets.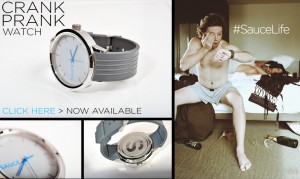 They will be expanding into Sweden, Finland and Russia within the next couple months.
For the complete show, click here.
In the second hour, Chris Murray of Imani Sports talked NFL Draft and the process of becoming a pro football player.
For the complete show, click here
Sponsors:
XLAthlete.com: The online strength and speed development source for athletes, trainers, and coaches.
Five Star Basketball: The premier basketball skill development camp in the nation.