Pro Cyclist and Team Owner Rochelle Gilmore on Tour of Flanders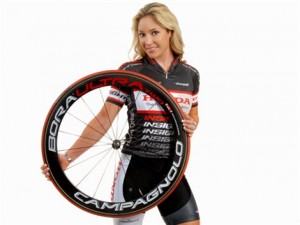 The Tour of Flanders will be rode in horrible conditions.  Pro cyclist Rochelle Gilmore shed some light on how the decisions change based on the weather.  Secondly, Rochelle talked about what it takes to be a champion in the world of cycling when things are not perfect.
For the complete interview, click here
Rochelle Gilmore has dedicated herself purely to the road, a decision which has seen her win a World Cup and claim many World Cup podiums. Her most memorable result to date has been her win at the 2010 Commonwealth Games in New Dehli.  Rochelle is also the current team Owner and Manager of Wiggle Honda Pro Cycling.
For more information on Team Wiggle Honda and Rochelle, click here