Stephanie Freeman Shares her 2013 Boston Marathon Experience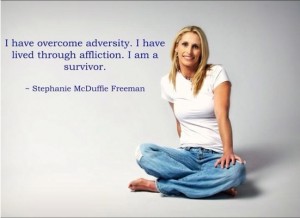 Stephanie Freemen of Stephanie Chasing Boston talked about here experience on Monday at the Boston Marathon and how things change quickly from a great event to one of sadness.
Secondly, she will be announcing a couple projects to help people affected by the tragedy.  She talked about a few of her ideas on the show.
To listen to the complete show, visit here