Swiss Ball Training is Good for Some, But Not For All Athletes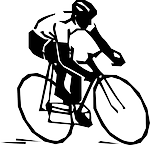 We posted on this article on the Nature Valley Grand Prix blog talking about the value of swiss or physio ball training.
For the general public, a great idea.
For the intermediate or high-level athlete, it is a learned event with limited upside.
Here is a couple excerpts of the post.
Check out this post by Paul Rogers, a former Strength and Conditioning Coach for the Australian National Sprint Cycling Team.  For his team, he did not see any benefits of the Swiss ball during the time his team used the ball training method.
Some examples of other training methods include:
Dumbbell training on two feet
Dumbbell training on one foot
Bodyweight training
Olympic lifts
For the complete post, visit the Nature Valley Grand Prix blog.