The Recent Uproar over Lebron James' Toes Shows the Body Does Not Need to Be Perfect
By Stephen McCarthy, The McCarthy Project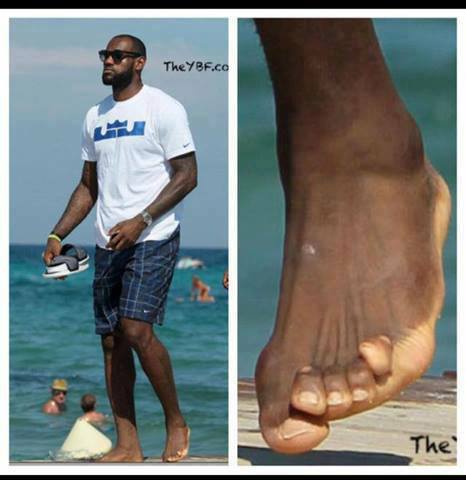 The recent sighting of Lebron James' toes proves the body does not have to in perfect position to be a great athlete. (Bleacher Report) For the last 10 years the craze has been for strength coaches and trainers use corrective exercise to solve an athletes problems with performance.  If this was the case, why can Lebron be who he is with toes like the ones he has?
I would argue that great athletes are made with their DNA, lifestyle,  and the mind.  While not everyone can be 6'8″ with a 35-50 inch vertical, you can do the work in your mind to compete are your highest level, no matter if a certain body part is in perfect position.
On the contrary, don't assume that you are not able to manipulate your body to reduce pain, prevent injuries, rehab, etc.  The proper use of training can produce improvement, but it is not the silver bullet to success in sports.  That is up to the athlete.