What is the Slow Food Movement?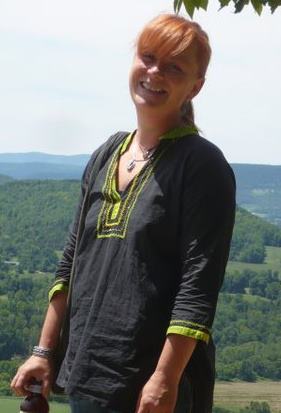 I was joined by Kate Miller of Weathertop Farm and WildForage.com to talk about the Slow Food Movement. The Slow Food Movement started in Rome, Italy in response to a McDonald's invading the marketplace with there cheap, over-processed, fast food.
Kate and Stephen discuss the lifestyle and food choices that make the Slow Food movement one of the best concepts for athletes and families to implement into their daily living.  For the interview, click here.
For more information on the Slow Food Movement in the USA, visit their website.
Bio on Kate Miller: Food has long been a focus in Kate's life, and she has worked in numerous kitchens and dining rooms in the US and Europe. Concerns about the quality of factory farmed food and social justice issues inherent in modern agriculture led to deeper involvement in the production end of our food supply. In 2010, after completing her M.A. and spending 6 months in India under the tutelage of organic food activist Dr. Vandana Shiva, Kate took a leap and began growing vegetables and herbs organically at Weathertop Farm. Every season is an adventure, and since that time we have added pork, chicken, and fruit production as well as a line of foraged foods through our business Wild Foraged. Foraging has been the natural progression in this journey to produce and share local, healthy foods with our community. Kate believes that wild foods, including wild medicinals, should play a distinct role in every person's quest for a healthy and happy balanced lifestyle.