Big Sam of KMOJ on Grassroots Hoops and Minnesota Basketball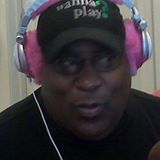 BigSam of KMOJ talked on the history of basketball in Minnesota and the upcoming Grassroots All Star game. He has been involved with numerous AAU organizations over the years since he started with Mean Streets in the late 1980's.  Secondly, he will be one of the celebrity coaches at the Grassroots event and will be talking about the role the event plays in the community.
For the complete interview, visit here.
Currently, Big Sam is the sports director for KMOJ in Minneapolis, MN.