Brennan Platt of BYU on Moral Victories and Game Theory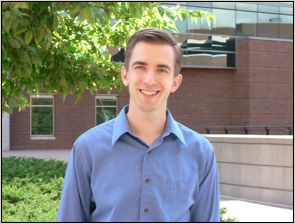 Brennan Platt of BYU recently co-published an article titled, "Sticking With What (Barely) Worked: A Test of Outcome Bias."  The interesting part is Dr. Brennan Platt is an economics professor at BYU.  With all the recent movies around "Money Ball", game theory and scientific management of sport, Brennan will be joining Stephen to talk about his findings, the trends, the limitations, and ultimately, how do you use the study to create a better decisions.
For the complete interview, visit The McCarthy Project Blog Talk Radio.
Bio Information:
Brennan C. Platt is an Associate Professor of Economics at Brigham Young University.  He received his B.S. degrees in Economics and Mathematics from Arizona State University in 2001, graduating Summa Cum Laude and from the Honors College.  He then earned his M.A. (2005) and Ph.D. (2006) in Economics from the University of Minnesota, and has worked at BYU since then.  He researches the theory of price formation.  One current strand of his research investigates the determination of prices in search environments, including how these are distorted by insurance.  Another strand analyzes several unique all-pay auctions, such as penny auctions and political rent seeking. Full Bio