Vermillion Basketball Coach McDonald on Creative Play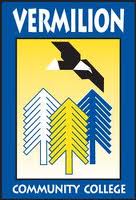 Head Basketball Coach Paul McDonald of Vermillion Community College will be joining Stephen McCarthy of the The McCarthy Project to discuss one of the biggest trends recently is athletes attempting to gain perfection running a certain "xyz" system (i.e. robotic) and therefore, not seeing the whole picture or play and the effects of this type of player on how the game is played.  Secondly, we will talk about the different types of drills or tasks you can do to help an athlete flow based on what he sees, rather than just doing it perfect.
For the complete interview, visit The McCarthy Project on Blog Talk Radio.
Bio Information on Coach Paul McDonald:
Vermilion Head Coach Paul McDonald is entering his 24th season at the helm of the Ironmen. Coach McDonald is part of Minnesota's basketball family-the McDonald's from Chisholm. His father, Bob McDonald, just went over the 1000 win mark, one of only 13 coaches in the United States to accomplish such a feat. Coach McDonald graduated from Chisholm High School in 1976 and was a part of two State Championship teams at Chisholm (1973 and 1975). After a stellar high school career, he accepted a scholarship to the University of Nebraska-Lincoln and became a Cornhusker. After lettering as a freshman, McDonald transferred to South Dakota State University and was named All Conference and All Region at SDSU. He still holds the record for consecutive free throws made for the Jackrabbits. Additional Information