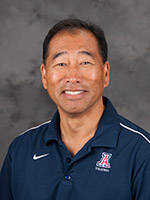 Stephen McCarthy of The McCarthy Project was joined by David Rubio, Head Volleyball coach from the University of Arizona on the subject of perfection or efficiency in sport. Coach Rubio has over 30 years of history in coaching and is currently coaching his daughter's youth team. On top of that, he will talk about areas to focus to use this personality trait to its utmost.
To listen to the entire interview, visit here.
For more information on Coach Rubio, visit here.