Actress/Singer Kelley Jakle of 42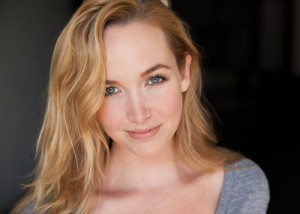 Actress Kelley Jakle joined The McCarthy Project to talk about 42.  The movie will debut on April 12th.  She talked about growing up with baseball and the Rickeys.  Look for her on Jackie Robinson Day in LosAngeles singing "God Bless America."
For the complete interview, visit here.
To connect with Kelley, check out the following sites:  Facebook or Twitter @kelleyjakle
Kelley Jakle's Bio:
After graduating with honors from college, she remains in Los Angeles adding network TV appearances along with major feature films to her growing list of credits. Her debut role as a member of the Barden Bellas in the 2012 mega-hit Pitch Perfect will be followed up in April 2013 in Warner Brothers 42; the Jackie Robinson biopic helmed by Oscar winner Brian Helgeland.  The role holds special meaning to Kelley, having grown up as the great-granddaughter of baseball legend Branch Rickey, known for breaking Major League Baseball's color barrier by signing Robinson. Branch will be portrayed in the film by Academy Award nominee – Harrison Ford.
For more information on Kelley, visit website or Epic Talent Management website, facebook and twitter @EpicTalentMgmt