2013 Triathlon Wetsuit Reviews By Brand: Orca, Blue Seventy, 2XU, and TYR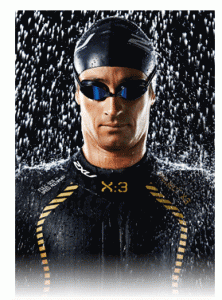 Stephen McCarthy and Kris Swarthout broke down the major brands and broadcast our 2013 Triathlon wetsuit  reviews.
We talked about things like fitting the extreme body types, different technology and marketing hype.
This is two hours of talking triathlon wetsuits and will be a great resource for the expert and the beginner related to the 2013 triathlon wetsuits.
For the complete show, visit here.
Triathlon Wetsuits: Questions to Ask
Brands included in the show.
1. Orca wetsuits
2. Blue Seventy wetsuits
3.  2xu wetsuits and apparel
4.  TYR wetsuits and swimming apparel
5.  Custom triathlon suits