2013 Hot Trends in Triathlon Gear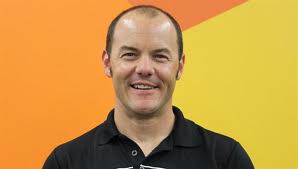 Kris Swarthout from Optum Health and USA Triathlon joined Stephen McCarthy to talk about the new trends in Triathlon gear for 2013.
Kris and Stephen covered the following gadgets:
1. Swimp3 players
2.  Swimmers Snorkels
3.  GPS Monitoring of the Swim, Bike and Run
4.  New fabrics for triathlon apparel
In the second part of the show, Tricia O'Hara talked about her challenges with the latest and greatest Polar GPS heart rate monitor and the use of a swimp3 player for her training.
For the complete show, visit Triathlon Gear Trends
For more information on Kris Swarthout, visit here and on Tricia O'Hara, visit here.