Is their "Truth Training" or "The Hype"?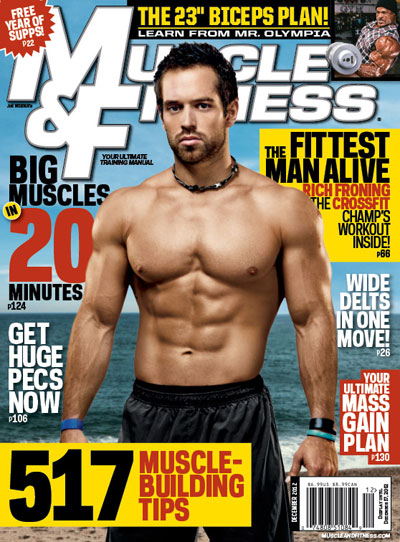 By Stephen McCarthy, Director of The McCarthy Project
I see this all the time in the health and fitness world.  The hype in magazines and the media.  Take a look at the cover of Muscle and Fitness of Rich Froning, 3 time CrossFit Champion. Now take a look at the photo from Outside magazine. Which one is true and which one is false?  Is it just propaganda to sell their goodies? Are people lying to us on what they do for elite performance? Or is the truth training that comes from time proven health and fitness development not needed?  Just do the "random hard core workout" and eat whatever you want and you will be a champion.
I will let you decide the answers to these questions.. Here are some facts and observations for you to contemplate.
1.  Muscle and Fitness magazine cover of Rich Froning.  Look closely at his torso and notice the perfect taper from the upper part of his chest and back to his hips.
2.  See the photo from Outside magazine of Rich Froning.  Notice the taper is not there.  The dude is 5 foot 9 200lbs as mentioned on the Outside website.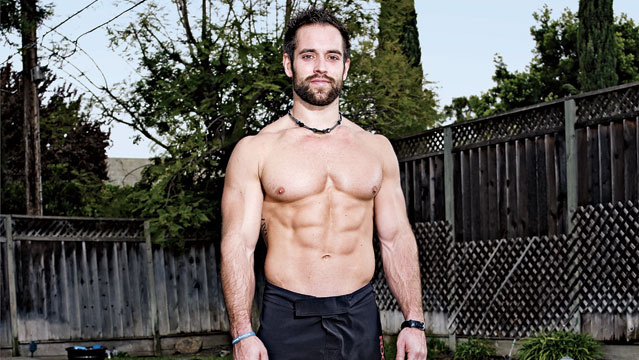 Which one is the real Rich Froning?
Now lets move over to the information in the Outside website article on his tips for elite performance.  While I would venture to say that all the things that he passes along as "tips in training" are not bad, some of them are absolute hype.  Eating a whole apple pie and do not pay attention to your nutrition.  Workout 2-5 times a day and never take a day off.
On the other side of the fence, we have a PHD from Ball State who has proven that overtraining can occur in only 3 weeks.
What do you think? Who is telling the truth?
If this is all true, good luck.. You may be an outlier that can handle the same training and nutrition as Rich.  You may be the next CrossFit champion if you follow his philosophy.  But my guess is that you will probably burn out.
Why do we believe this stuff?  The majority of it is propaganda to sell a public that is addicted to the half-truths and pictures of athletes who would like to look like Rich Froning.  Here is a article that will make you mad, but it is the truth on why we continue to fall for these ideas.
You do not have to fall for lies and propaganda spewed into our lives.  Simply train and develop your mind properly.  You will arrive at your goal in due time.