Some Discussion and Potential Solutions to the Concussion Debate in Contact Sports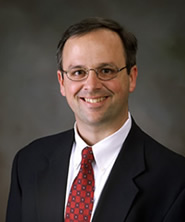 Dr. Stefan Duma on the history of concussions, challenges to change, and the future of equipment in contact sports.
Dr. Stefan Duma of the Center of Injury Biomechanics at Virginia Tech University in partnership with Wake Forest University joined Stephen McCarthy to talk about the world of concussion. The recent lawsuits by the current and former NFL players has made the subject of concussion a discussion within the fans, parents and young athletes.
Dr. Duma and Stephen covered the history of concussion and sport over the last 60 years and  the challenges that lie ahead for the governing bodies, sports organizations, manufacturers, and the athletes who participate. Lastly, Dr. Duma discussed decisions that can be made based on the current information and research.
For the complete show, click here.
Helmet Ratings from Virgina Tech, click here
Stefan Duma, professor and head of the Department of Biomedical Engineering in the College of Engineering at Virginia Tech, was recently named the Harry Wyatt Professor in Engineering. "Dr. Duma is internationally recognized for his landmark studies in injury biomechanics and traumatic brain injury," said Clay Gabler, chair of the honorifics committee of the Virginia Tech — Wake Forest University School of Biomedical Engineering and Sciences.