Princeton University Head Coach Chris Bates on the Development of the Mind of an Elite Player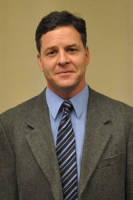 Coach Chris Bates of Princeton University will join Stephen McCarthy to discuss the world of elite performance in lacrosse. We will be talking about what the mind of an elite player looks like and how you can start to develop the mental game needed for elite performance. Coach Bates has been a head coach for over 14 years at the college level at Drexel and Princeton.
For the complete interview, visit us on February 7th at 10am CST.
Additional areas covered; Bigger, stronger and faster are not always are the best in the end, youth coaching and the emphasis on winning, and the lack of coaches with the ability to create an positive, creative environment for athletes.
Interview with Max Seibald on going from a JV player to player of the year.
About Chris Bates:
Chris Bates, whose calmness and strength serve as the bedrock of the Princeton men's lacrosse program, recently finished his fourth season as the head coach of the Tigers. Bates has led Princeton to two Ivy league championships, two NCAA tournaments and three Ivy League tournament finals, including one championship, in his first four years. Bates led Princeton to the outright Ivy League championship and into the NCAA tournament in 2012. In his first three seasons, he has now won two Ivy titles and made two NCAA tournament appearances. Faced with the often-difficult task of replacing a Hall of Fame coach, Bates has coached 13 first-team All-Ivy and 14 All-America selection in his first four years. He has also coached the Ivy League Player of the Year once and the Rookie of the Year three times in four years. His career record in 14 years as a head coach is 105-95, including 35-24 at Princeton.