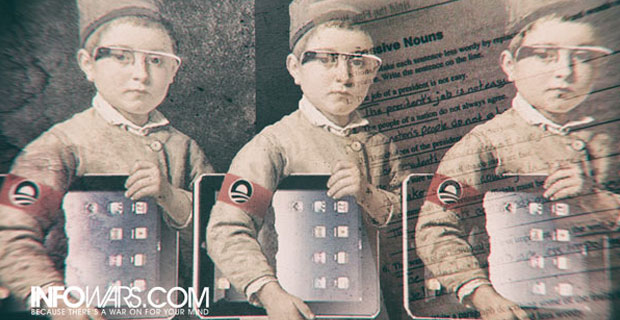 By Adan Salazar, Infowars
A recent New York Times article exemplified how technological and billionaire elites live by different standards than they prescribe to the American populace.
A piece entitled "Steve Jobs Was a Low-Tech Parent," discusses how the late Apple CEO refused to allow his children to play with one of the company's most popular devices, the Ipad.
"So, your kids must love the iPad?" I asked Mr. Jobs, trying to change the subject. The company's first tablet was just hitting the shelves. "They haven't used it," he told me. "We limit how much technology our kids use at home."
I'm sure I responded with a gasp and dumbfounded silence. I had imagined the Jobs's household was like a nerd's paradise: that the walls were giant touch screens, the dining table was made from tiles of iPads and that iPods were handed out to guests like chocolates on a pillow.
Nope, Mr. Jobs told me, not even close.
Since then, I've met a number of technology chief executives and venture capitalists who say similar things: they strictly limit their children's screen time, often banning all gadgets on school nights, and allocating ascetic time limits on weekends.
Unfortunately, The Times didn't press Jobs for a more in-depth explanation on why he restricted his kids' use of a device that's now played with by millions of children throughout the world, but the fact that various elites have followed in the tech guru's steps suggests there is a double standard between how they raise their children, and how they believe lower and middle class American parents should.
The double standard is clear when one considers the actions of billionaires, such as former Microsoft CEO Bill Gates, whose foundation has invested millions of dollars pushing the Common Core curriculum onto public schools, but who opts to send his own children to private academies where the Common Core standard is not taught.
Another New York Times article from 2011 also revealed that some charter schools where elites send their children prohibit computer monitors, a stark contrast to the flood of computers we've seen fill public schools over the past few decades. Compete article