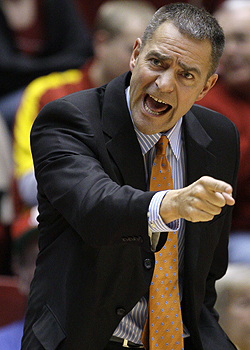 Stephen McCarthy of The McCarthy Project will be discussing the concept of leadership development in a world of "get mine first." Subjects covered will include how do you break down the walls created by athletes who are just interested in getting theirs and how to be a great follower that can develop into a great leader.
For the complete interview, visit The McCarthy Project on Blog Talk Radio.
Bio Information on Coach Nagy:
Scott Nagy returns for his 20th season at South Dakota State after guiding the Jackrabbits to three straight postseason appearances, which includes back-to-back NCAA Tournament berths in 2012 and 2013, and a bid to the College Basketball Invitational in 2014. He also led the Jacks to eight NCAA Tournaments at the Division II level.
The most prolific coach in school history, Nagy seems to hit a personal or team milestone every season, with the latest being the program's 1,400th win on March 1, 2014 against South Dakota in the final game of the 2013-14 regular season.