Grassroots Hoops Club and The McCarthy Project will hold its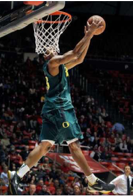 inaugural Under the Radar: JUCO Jamboree. This two-day event will be April 11th-12th.  Athletes who will be participating include prospects with college eligibility remaining, as well as, high school athletes from the following classes 2014, 2015, and 2016.
The event will be held at the Davis Community Center in Golden Valley, MN. 5430 Glenwood Ave, Minneapolis, MN 55422, Each day will start at 9am.
Updated Information:
Note: We had to make a adjustment in location for Sunday's session..
Saturday Session #1 12pm-3pm Davis Community Center
Saturday Session #2 5pm-8pm Davis Community Center
Sunday Session #3 8am-1pm Eisenhower Community Center Hopkins, MN
After morning registration, NBA like Combine and station drills, and the mandatory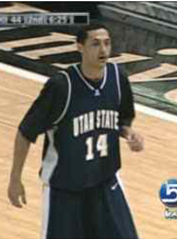 video, there will be a lunch break followed by team practice. Games will start at 1pm with two 18-minute halves running clock. All players will receive equal playing time with each player receiving 3 rounds of games for maximum exposure, which will allow for a real evaluation to be done. We then put together an event recap with information on every athlete in attendance. The information will be made available to over 100 coaches at every level of college from NAIA, Div I, II, III and Junior Colleges on regional and national basis, as well as, the college coaches who are in attendance. For coaches who would like to register, (See section below For Coaches Only)
The cost is $35.00 per participant. When you register, as well as, start your recruiting profile.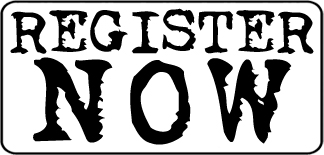 Grassroots Alumni: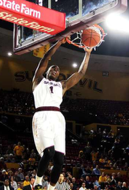 Santino Clay San Jacinto/ South Dakota
Stavon Williams San Jacinto/ Utah State
Zac Lofton San Jacinto/ Minnesota
Joe Bright Howard JC/ Stephen F Austin
Carlos Emory Howard JC/ Oregon
Taylor Stafford Eastern Arizona/ Evansville
Lee Stevens San Jacinto/ Augustana College
Dre Gilbert San Jacinto/ Kansas State
Dejuan Flowers San Jacinto/ North Dakota State
James Eayrs North Dakota School of Science/ Wisconsin-Milwaukee
Sammy Ricks North Dakota School of Science/ Concordia Saint Paul
Aba Kapaka  North Dakota School of Science/ Grambling State
Calvin Godfrey Howard JC/ Memphis
Alonzo Traylor Iowa Western/ North Dakota
Steven Baker SE Iowa/ Wisconsin-Green Bay
Lou Cox Kirkwood/ Presentation University
AJ Wilson NE Colorado/ Murray State
Sly Walker North Dakota School of Science/ Valley City
Jerry Pratt Hibbing/ Rockford University
Thomas Ford Fergus Falls/ Waldorf
Robin Jackson San Diego JC/ Sioux Falls
Dre Ellis Waldorf JC/ Southwest State
Torio Williams Highland JC/ Mankato State
The McCarthy Project and Grassroots Event Archives:
Under The Radar Showcase 2014
Go Fast, Go Hard Combine 2014
For Coaches Only:
College Coaches Packets are $75 per coach.  Payment methods are cash or credit card – All credit card payments must be received by April 6th.  Please contact Stephen McCarthy at 612-741-0982 for credit card payment details. WE WILL NOT ACCEPT CREDIT CARDS AT THE DOOR. ALL PAYMENTS AT THE DOOR MUST BE CASH.  Note: Entry for 1st coach from a school is the coaches packet. Additional coaches from the same school can purchase a day pass for $25 for each day each additional coach attends.
For media inquires contact:
Stephen McCarthy
The McCarthy Project
612-741-0982
www.themccarthyproject.com