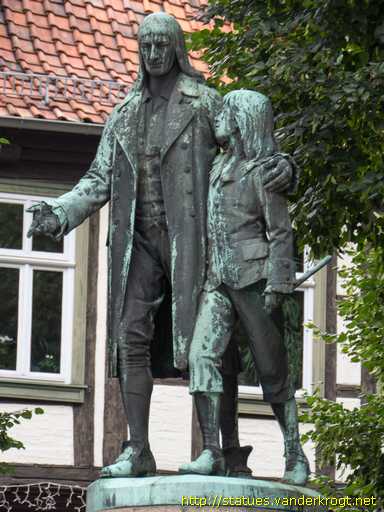 We have every considered our feebleness and bodily infirmity as the gifts of nature, our diseases as innate evils, and our vices as the shoots of original sin;  instead of deeming them, what they almost always are, the consequences of our corrupt mode of life and education.  It is but too true, that we are much more fond of having recourse to the shop of the apothecary, the magnetizing quack, or the panaceas of empirics, for preserving our lives, and dispelling disease, than drawing nearer to nature, or at least suffering our innocent children, whom a similar fate awaits, to draw more near to her, and imbibe health, strength, and longevity, from her breast: it is but too true, that many slaves of luxury, effeminacy, and fashion, consider affected sentimentality as a mark of refined understanding; delicate health and bodily debility, as indications of a mind highly cultivated; womanish softness, as a token of noble descent, and superior education; and in short, all these, as no less certain proofs of high birth, than the long nails of the Chinese.
It is but too true, that in many men of letters cannot conceive of solid learning, unless built on the ruin of the body;  that even enlightened parents and tutors think they do enough for the physical department of education, and follow completely the modern mode of education, as it is called, and the directions of the wisest physicians, if the child be not suckled by a stranger, eat non pap, be neither swathed, rocked, put into leading strings, injured by stays, nor crammed with food; if he breathe pure air, get the small pox by inoculation, drink water, wear short hair, be accustomed to moderation in eating, once now and then take a little walk, and be exempted from swallowing preservative medicines, and from the application of the rod.
The erroneousness of these opinions is sufficiently obvious.  The good included in the last I prize: but a child may be brought up very effeminately with cropped hair, under this philanthrophical education, as it is usually styled;  which assuredly is far from sufficient, to carry a youth up to that degree of bodily perfection, where health is combined with strength and activity, with endurance, courage, and presence of mind, in the true manly character.
-Johan Guts Muths, Gymnastics for Youth, 1803, pg 99-100.