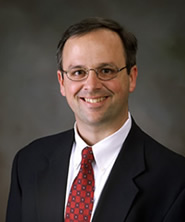 Dr. Stefan Duma of Virginia Tech University will be joining Stephen McCarthy of The McCarthy Project to discuss concussions, helmets and the future quality of the gear. For the last three years, Dr. Duma developed testing strategies and protocols to rate the quality of football and hockey helmets. His hope is to educate the sports world on quality over cost and ways to reduce the number of head injuries in sport.
Click here for Dr. Duma Star Rating System for all helmets. And here for football only.
For the complete interview, visit The McCarthy Project on Blog Talk Radio.
On the show, Dr. Duma announced the webinar that is open to the public, he mentioned to send an email to headbiomed@vt.edu for free access to the meetings.
Here are the links mentioned on the show.
1. Press Release for rating system for hockey helmets
2. Results for 2014 football helmets
Bio Information on Dr. Duma:
Stefan Duma, professor and head of the Department of Biomedical Engineering in the College of Engineering at Virginia Tech, was recently named the Harry Wyatt Professor in Engineering. "Dr. Duma is internationally recognized for his landmark studies in injury biomechanics and traumatic brain injury," said Clay Gabler, chair of the honorifics committee of the Virginia Tech — Wake Forest University School of Biomedical Engineering and Sciences.