By Ken Berger, cbssports.com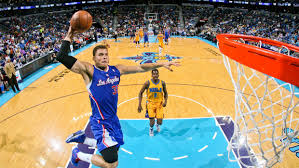 The biggest takeaway for me has been that there isn't one particular diet that's right while everything else is wrong. There are certain core concepts you have to be aware of if you want to be healthy — step away from the sugar and toxic oils being the biggest. The point is to be aware of what you're eating. If you stop looking to food for satisfaction and enjoyment, chances are you will begin to enjoy it more. If you follow certain concepts like avoiding sugar and processed foods, you will enjoy life more, too.
Roy Hibbert has gained 35 pounds of muscle in two years eating more carbs than fat — and, during the offseason, consuming 6,000 calories a day. The Lakers have had success eating more fat than carbs. In the end, these ratios aren't crucial. What's important is to understand what you're eating and why. Don't go for the quick fix.
The other lesson is, don't take my word for it. Don't take Dwight Howard's word or Blake Griffin's or Ray Allen's. Don't take what Dr. Cate or Dr. Mike or Robb Wolf say as gospel. Educate yourself, try different things, take foods out and put them back in and see what the results are. Then, adjust.  Full article
For more information on how The McCarthy Project can help you or your team make the same improvements, contact Stephen at 612-741-0982.