By Stephen McCarthy, The McCarthy Project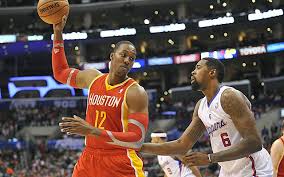 The world of sports nutrition has been abused, insulted, over analyzed and has far too many performance based products to make even a logical and qualified decision on what is best for elite performance. Well, eliminating boat load of sugar from your daily intake is the great start.
'I can't live this way because it's not healthy to have this high level of sugar in me,' " Dwight Howard said. "I just made a commitment."
Over the last 14 years, we have pursued the best possible ways to eat without confusion and have food elicit the needed energy for athletes to be able to perform at their best under pressure.
This article posted by cbssports.com on Dwight Howard is a perfect example of the ways a non-gmo, organic lifestyle and properly cleansing your body can lead to improved performance.
For more information on how The McCarthy Project can help you make the same improvements, contact Stephen at 612-741-0982.
Reference:
Nutrition in the NBA; Part I: Lessons learned in L.A. help Howard's career