Oxygen Supplementation in Athletes a radical, new and old, thought?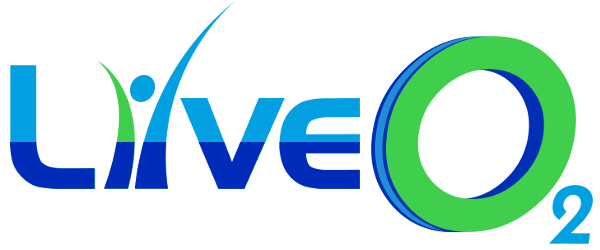 The great thing about life is perspective.  You can use the information intended for one purpose, but with a different perspective you can look from a different angle, you can see an entirely new conclusion.  My hope is to walk you down the road to see that we have missed one of the most basic building blocks of performance in sport, oxygen.
The question I have always wanted to answer is how Native Americans were able to go on physically demanding hunts, maintain a slendor, muscular build without motor learning research performed during practice sessions or treadmills for endurance work or completed Olympic lifts in their weight room. So how could it be that they were able to accomplish such feats of  endurance and strength without all the training?
My first hypothesis is oxygen and our current lack there of, in our current lives.
Here are my thoughts that lead me to this conclusion.
Otto Warburg, a mid 20th century cell biologist in Germany, cellular respiration is simple truth: cells that cannot breathe, cannot, and will not ever, work properly. Anything that skips the first and obvious neglects the
metabolism of life.
Current Atmospheric levels:  Compared to prehistoric times, the level of oxygen in the earth's atmosphere has declined by over a third and in polluted cities the decline may be more than 50%. This change in the makeup of the air we breathe has potentially serious implications for our health and performance, according to Roddy Newman and his book, The Oxygen Crisis.
Manfred von Ardenne, developed in the late 1960s by Professor von Ardenne, (a student of Dr. Otto Warburg), Oxygen Multistep Therapy combines oxygen therapy, elements that facilitate intracellular oxygen turnover, and physical exercise adapted to individual performance levels.
Dr. Mark Sircus states, "long and hard is the search for substances that athletes can use to increase sports performance. There are more than several substances that are natural, legal, non-toxic and safe that athletes can use, but like everywhere else in the world of medicine most still prefer dangerous pharmaceuticals to natural medicinals even with the risk of being discovered and banned from competition."  and, "extra oxygen increases muscles' energy production improving athletic output ability; intensity and duration.  The secret to Olympic success is higher concentrations of oxygen delivery to the cells.. " For entire post, click here
Oxygen has been proven to be a natural, ethical & legal way to stimulate biologically effective levels of growth hormones, especially the ones ethic-challenged athletes use illegally, like EPO, erythropoietin AND HGH, Human Growth Hormone?
I realize that additional details may be needed to connect these dots into a more detailed, comprehensive study, suffice to say that increasing your oxygen intake would benefit athletes, both in the short and long run.